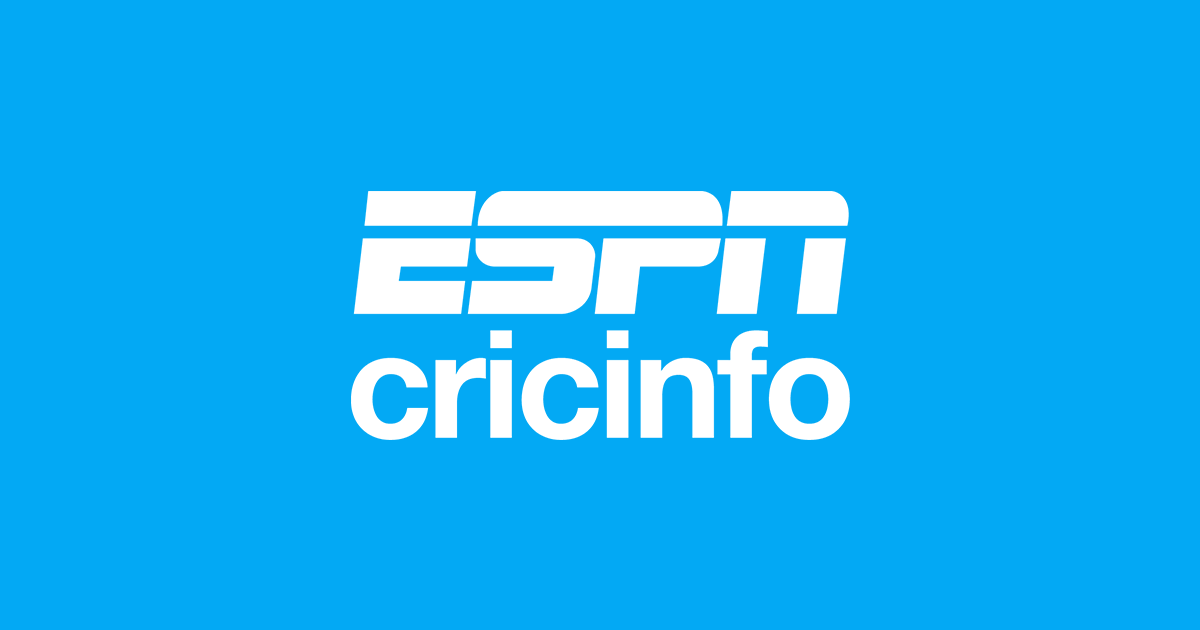 Sweating buckets, raining sixes – fan watches India in Florida
Florida humidity hits you the minute you step off the plane. For someone like me, who grew up in Mumbai, it brings nostalgia, but that buzz wears off in five minutes, when I'm already sweating crevices you're not supposed to sweat from – let alone at 9 p.m. . By the time my Uber shows up, not only am I thankful for the air conditioning concept, but I'm also very appreciative of the cricketers who have to endure the heat while putting on a show for my entertainment.
My driver is a second generation Puerto Rican. "Cricket?" he asks with a mixture of curiosity and amusement that is indicative of the general perception of sport in this country. Let's just say we still have a long way to go before cricket is mentioned in the same breath as even football, which, by the way, is also not in the top three.
I am concerned about the weather. One moment it's balmy and a gentle Florida breeze is blowing and the next there's a howling gale and the street is glistening with lingering rain. But then, as soon as the rain comes, it dissipates and all is well in the world again. I sleep that night feeling optimistic.
While waiting in the hotel lobby the next day for a bus to the stadium, I fall into conversation with a group of other cricket enthusiasts from various parts of the United States, who are also on their way to the game. We look back to pre-Covid times and our last live cricket match. Of course, the Gabba is coming. We all hope that Virat Kohli will find his form soon. The relationship is immediate.
We head away from the coast into the South Florida backcountry. Central Broward Park in a quiet suburb of Fort Lauderdale hosts club cricket most of the year, but it's certainly not a place you'd associate with international cricket and the genuine superstars of the genre we'll be watching there- down.
As I walk toward the stadium entrance, I spot a handful of brown shirts in a sea of ​​blue, roughly equal to the relative population of the two regions. The pitch is about three-quarters full when I enter. I see a range of Indian shirts on display, dating from the 1999 ODI World Cup to the latest edition, with several fakes for good measure.
As the players exit the pavilion, crowds line up beside the fence, shouting their names and taking pictures. Although the hero worship of cricketers in India is not uncommon, its magnitude here highlights the rarity of cricket in the United States and also makes you realize how difficult it must be to be a cricketer Indian. To their credit, even youngsters like Arshdeep Singh and Ravi Bishnoi are able to handle attention with grace and humor.
After the draw there is a huge cheer when we find out that India will be the first to strike. From my perspective, the boundaries seem small – about 20 meters from where they could potentially be. It doesn't bother me at all. Low-scoring thrillers are fine, but when I watch a live T20 game for the first time, there's a bloodlust inside me that can only be quenched by huge sixes.
Between the toss and the first pitch, as the players warm up, I see a unique drill that probably wasn't the norm in the pre-T20 days. Shreyas Iyer, one of the substitutes in this match, is standing near the limit. Someone throws high balls at him close to the field. Iyer tries to keep his balance as he catches them at the edge of the border. Once he is overweight but puts the ball back in play before going out of bounds and then casually coming back to catch it. Practice makes perfect, as they say.
The DJ kicks in, reminding me of the NBA and MLB games I watched in the States. The crowd seems to be having a good time, dancing to a mix of old and new favourites, including bhangra, the latest Bollywood dance numbers and good ole'Chak of India", which seems to have become a de facto anthem at Indian sporting events. Watching the cheerleaders dance to these unfamiliar tunes makes me think of how this very American phenom made it to T20I in the United States through the IPL.
The crowd goes wild as Rohit Sharma and Suryakumar Yadav start the innings with a flurry of sixes. As good as Rohit's six is, Suryakumar's innovation is something else entirely.
After a mid-period that feels a bit sluggish even for a T20, decibel levels reach a crescendo when Axar Patel ends the rounds with some vigorous thumps to the cheers of "Bapu" from the predominantly Gujarati crowd – who are mildly disappointed that their favorite sons, Harshal Patel and Hardik Pandya, are not playing this game.
After a mad dash for lunch and the toilets, the crowd is stunned into silence by a strong start from the West Indies – until Avesh Khan lands a few wickets. Next up is the classic West Indies T20 stick: multiple big hits accompanied by a steady stream of wickets, much to the delight of the partisan crowd. That said, I find myself a bit disappointed when Nicholas Pooran comes out. It's amazing how capable he is of hitting the ball for someone his size.
Towards the end, the atmosphere becomes celebratory as a victory in the West Indies becomes increasingly unlikely. The DJs, who have so far turned off the music before each delivery, play IPL bugles even as Arshdeep rushes in to play his special lower-order yorkers.
On the way back to the hotel, attention turns to the weather on Sunday and it does not look good. Before coming to Florida, I would have been content to watch a full game, but now I'm starting to get greedy.
I wake up to a pleasant surprise: not only has it not rained all night, as expected, but it may not rain at all. It's more sparse in the lobby than it was the night before. I suspect most people weren't expecting today's game to be played and are catching up on sleep. I remember hearing second-generation Indian kids complaining to their parents the night before that they weren't really looking forward to watching yet another game. Apparently, even watching back-to-back matches can be tiring, let alone playing them.
The upside is that entering the stadium is a breeze compared to the day before, but I still can't say I'm fully prepared for the loudspeakers blaring bhangra at full blast at 9:30am. The crowd lets out a huge cheer as Hardik comes out for the coin toss. We see Ishan Kishan and Iyer receiving drills from batting coach Vikram Rathour, an indication that we may be able to see both players in action.
The crowd builds as Iyer and Deepak Hooda form a great partnership. Then there's a weird stop, for the lightning of all things. The advertiser proclaims the area to be the "Lightning Capital of the United States" and it certainly sounds like they have some protocols in place. People in the open stands are instructed to find shaded places to stand. After a few minutes play resumed, India scored another impressive score, despite West Indies coming back somewhat towards the end of the innings.
The match ceases to be a contest after Axar crosses over to the Higher Order and Kuldeep Yadav traps Pooran lbw, though Shimron Hetmeyer offers some resistance. Bishnoi and Kuldeep are a treat to watch in tandem, reminding me of the heady days of KulCha.
By the time the game is over and dusted off, it's a full-fledged party in the stands. Arshdeep runs over to our section for some selfies and autographs and a few official looking guys circle around, thanking us for being a great crowd and letting us know that there will be a few games in Florida during the 2024 T20 World Cup, which must be hosted in the Caribbean. Dare we hope that over time there will be a few more cricketing outposts across the United States? With 4.2 million people of Indian origin (i.e. 80% of the entire people of New Zealand), they are certainly deserved.
I exchange numbers with newly made friends and leave with a full heart. The past two days have filled a cricket-like hole in me, and while I wish the matches weren't as one-sided as they turned out to be, I realize that's just being finicky. As I fall into bouts of restless sleep on my flight back to California, I find myself humming "Chak of India".
Rahul Oak is a California-based writer and author of Fast and furious way